DJM focuses on photonics-driven inkjet
The drive of DJM has always been to offer its business partners the best possible inkjet printing solution. This desire results in a clear design philosophy and focuses on the development of inkjet related hard- and software.
The challenge with inkjet printing is always to form the ideal drop and position it in the right position. (more…)
DJM launches new corporate identity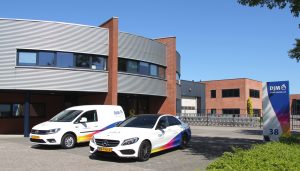 After expanding our product portfolio with new inkjet printing systems it was time to introduce a new corporate identity that fits the new proposition.
This proposition is underlined by the wide choice of new inkjet printing solutions, which in combination with the Kameleon software offer a solution for almost every application. (more…)