Sparrow
From safety in numbers to personally signed letters. The Sparrow inkjet print system offers a compressed and cost-effective solution.
Your products personalived
Flexibility in size: the compact Sparrow inkjet print module requires little space and can be integrated in existing machines or used for standalone solutions. The powerful processor gives you the opportunity to take full advantage of all of the system's capabilities. This widely utilized print system is also characterized by affordability and ease of use. It can be used for many purposes such as adding a touch of personalization or coding and marking for product safety. Due to the simplicity of the system, the operator does not need special inkjet knowledge and set-up time is low.
Spotless printing
The production speed is 42 meters per minute at 600 dpi or 84 meters per minute at 300 dpi. The Sparrow print module is available in a 1, 2, 3 or 4 printhead version, creating a full print range from 12.7 mm (0.5 inch) to 50.8 mm (2 inch). Software controlled electronic stitching is deployed for spotless printing.
Wide range of ink
Sparrow comes with a wide choice of ink cartridges, enabling its user to print on almost any substrate, whether porous or non-porous.
Easy to integrate
Sparrow print modules are compact and easy to integrate. Sparrow is ideal for packaging applications where they can even print from the side.
Add value and safety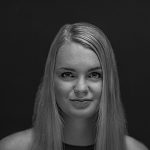 Sparrow Benefits
Compact system for easy integration
Widely used technique
Large ink selection
Easy to use
Looking for the best fit to complement your digital print jobs?
Inkjet means digital freedom. DJM is sure to provide an inkjet solution to match both your companies and your clients' needs.