>
Visit DJM at the Hunkeler Innovation Days 2019
Visit DJM at the Hunkeler Innovation Days 2019
From February 25th, the Hunkeler Innovation Days opens its doors. During this four-day event, Lucerne will be the capital of the 'digital printing and finishing' world, where industry leaders will show new and exciting products to the market.
DJM will be present at the show to talk about how variable data printing process – in terms of productivity, flexibility and profitable – can be optimized with integrated inkjet print solutions.
These hybrid print flows, are easily created with HPs print modules – available in monochrome and full color – and are suitable for a wide variety of applications.
To optimize production and supply documents with maximum impact, direct mail service providers are putting a full 'white paper factory' process in place. This can be realized by integrating full color inkjet printing systems into an inserting machine. DJM integrates the DJM HP C500 print module including the DJM Kameleon software into the inserting machine for full control.
Producing high volume loyalty management statements and coupons? Integrate monochrome (DJM HP M800) or full color (DJM HP C800) into web finishing lines and create an optimized production process that is flexible, productive and cost effective. With DJMs own bulk ink delivery system – the 4C BIS – the total cost of print turns in everyone's favor.
Save valuable production time with hybrid print flows and save cost at the same time. DJM has a wide range of industrial inkjet print modules to maximize result. Monochrome or full color, with speeds up to 1000 ft/min (300 m/min).
Visit us at the HP booth in hall 2, and we will give you a 'personalived' inkjet update.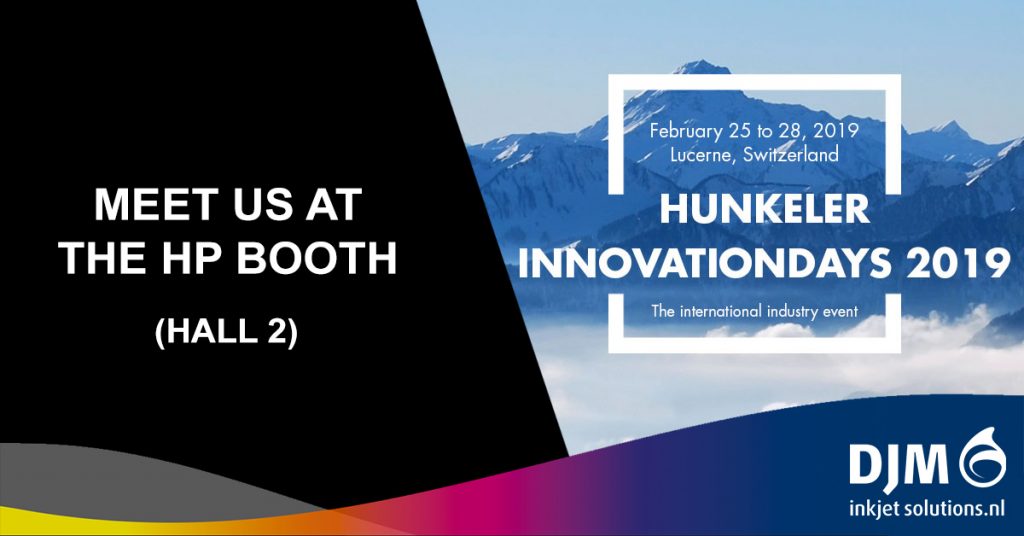 Looking for the best fit to complement your digital print jobs?
Inkjet means digital freedom. DJM is sure to provide an inkjet solution to match both your companies' and your clients' needs.