Full 'White Paper Factory' at Jetmail (NL) with DJM full color inkjet and Kern 3600 inserter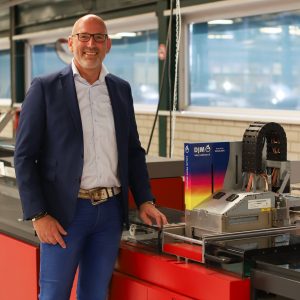 Jetmail – Hillegom, the Netherlands – recently installed a Kern 3600 inserter system. The system is equipped with an integrated cutting system and DJMs HP C500 full color inkjet print module.
DJMs HP C500 is used for printing full color logos from sender combined with address information on blank envelopes, creating a full 'white paper factory' process. With this solution Jetmail can run direct mail and transactional mail efficient, productive and fully controlled.