Toucan
The Toucan print module is DJM's latest full color print module and is the perfect solution for short run packaging production
Support a wide variety of applications
The Toucan print module is an HP based full color print module and is the perfect solution for short run production. The combination of the print width and the pigmented ink makes the Toucan print module perfect for a wide variety of applications. Because of its compact dimensions, the Toucan print module can be easily integrated into existing production lines or used as standalone.
High specification printhead
The Toucan print module uses HP's PageWide printhead technology and features a high resolution of 1.200 dpi combined with a print width of 297 mm and image length of up to 914 mm.
Durable vibrant colors
The Toucan print module uses pigmented water-based inks and provides durability on a wide variety of porous media types. It has been tested for lightfastness, water resistance and scratch resistance.
Easy to use
The Toucan print module has an integrated printhead service station and provides capping, cleaning and wiping of the printhead. This automated routine is controlled from the Toucan software, ensuring maximum ease of use and short set-up times. The Toucan print module has an internal cartridge based ink system.
Long-term use
The Toucan print module is based on a 'Bar-in-Box' principle and includes the printhead and ink system. The printhead can last up to 12 liters per color, but it dependent on color usage and image size. When the printhead reached the end of its life, the complete 'Bar-in-Box' unit of which the printhead is part must be replaced. This is a simple procedure and can be performed by the operator.
Start integrating digital excellence
Toucan benefits
Large printing width 297 mm
Full-color
Durable pigmented ink

Automated servicing
New software to maximize Toucan's potential
To make optimal use of the Toucan, DJM has developed a new controller software.
The software controls the print module and is developed from operator's perspective, easy to use and intuitive. The operator has easy access to print job parameters such as file selection, TOF-delay and ink lay down.
By simply entering the job specifications and job file (PDF), the software rips the file and sends it to the print module for printing.
The software also monitors system status and alerts the operator in the event of an intervention, such as replacing ink cartridges or a printhead wiper.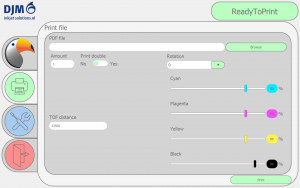 Just select the file, the number of prints and print. Also the TOF-delay can be set to job specifications.
In addition the ink lay down can be adjusted by using easy sliders in the user display.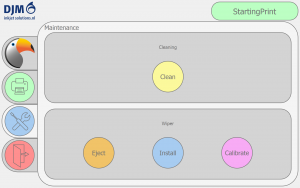 The Toucan has an internal servicing routine. Which means that the printhead wiper can be easily operated from the software.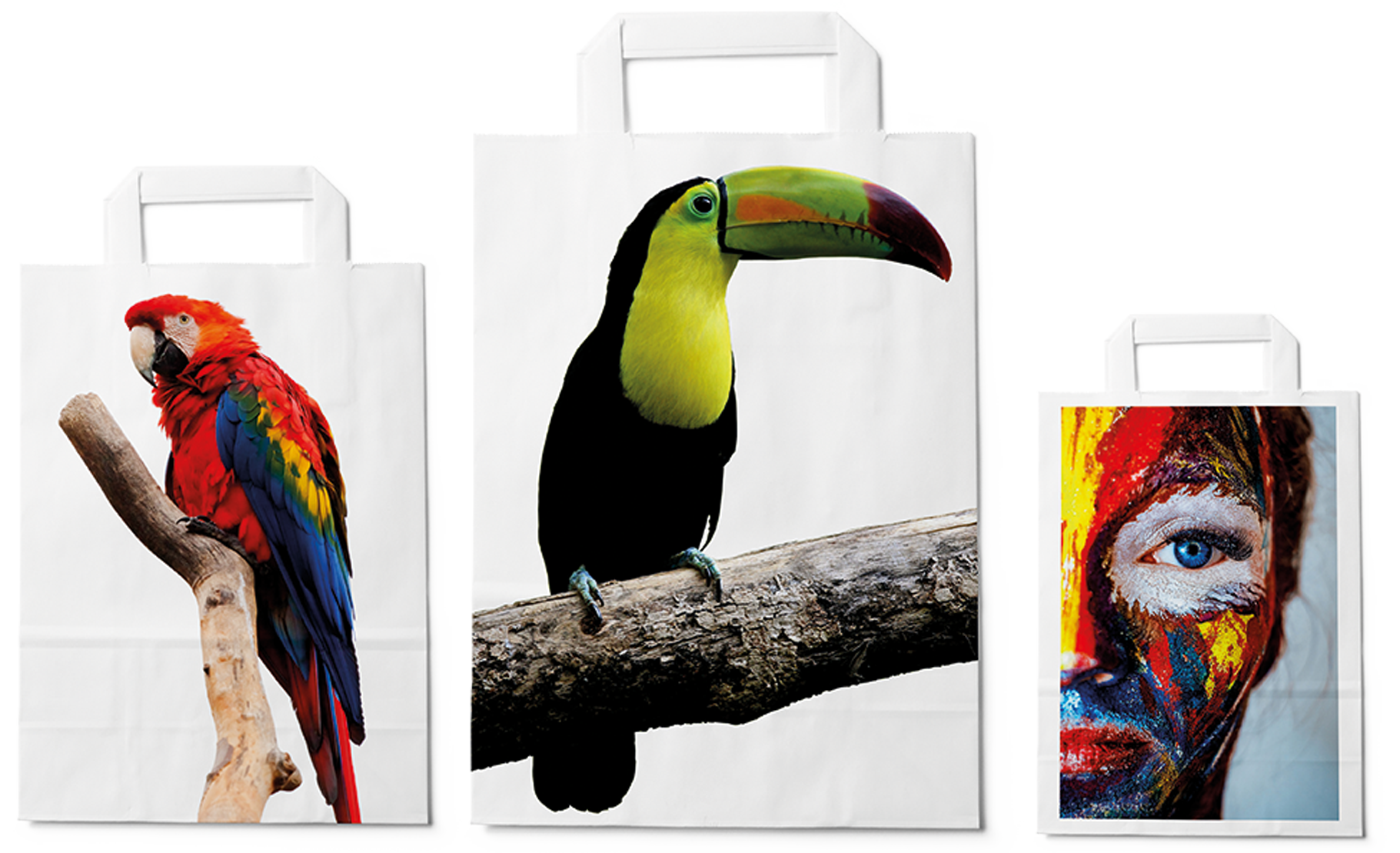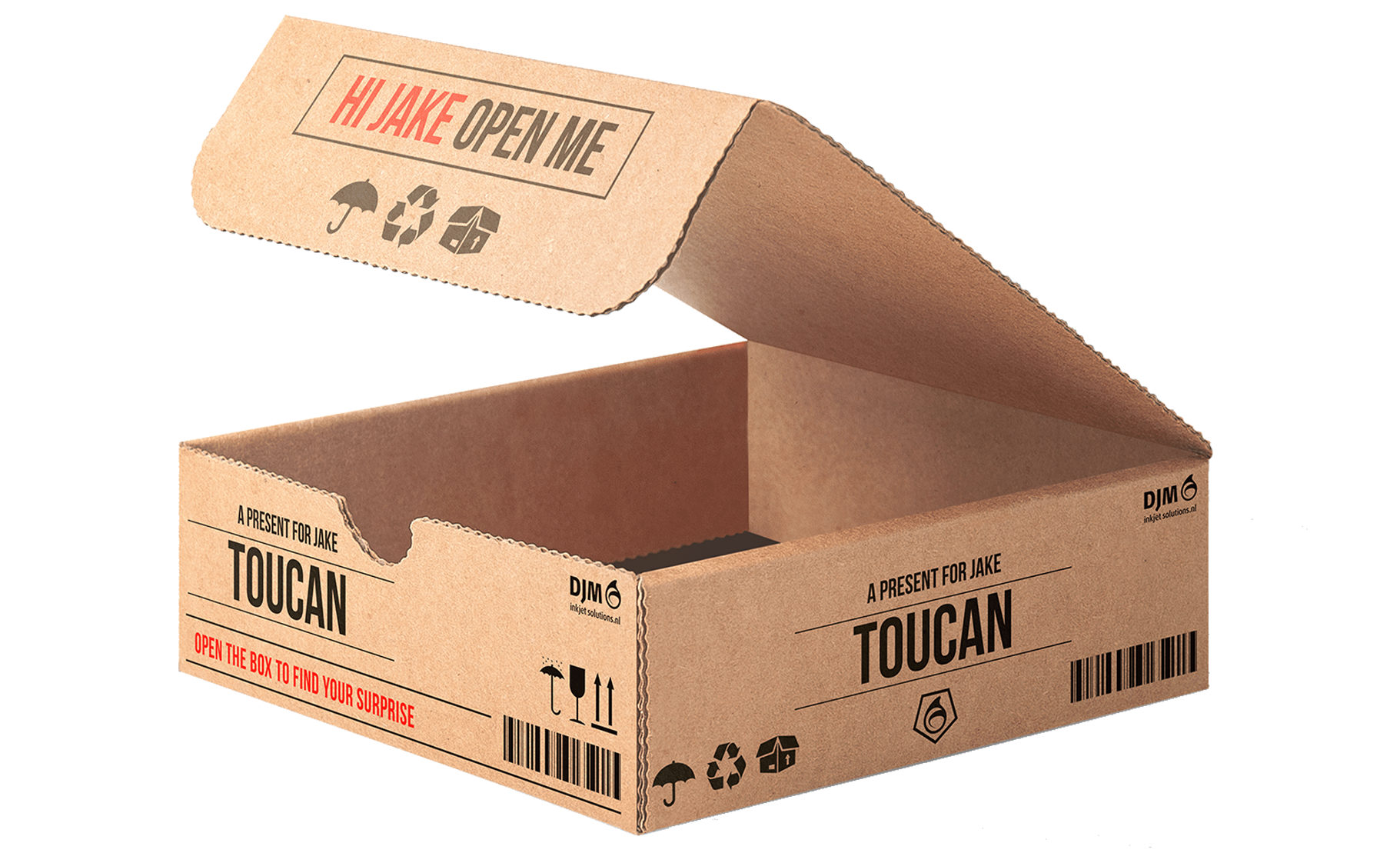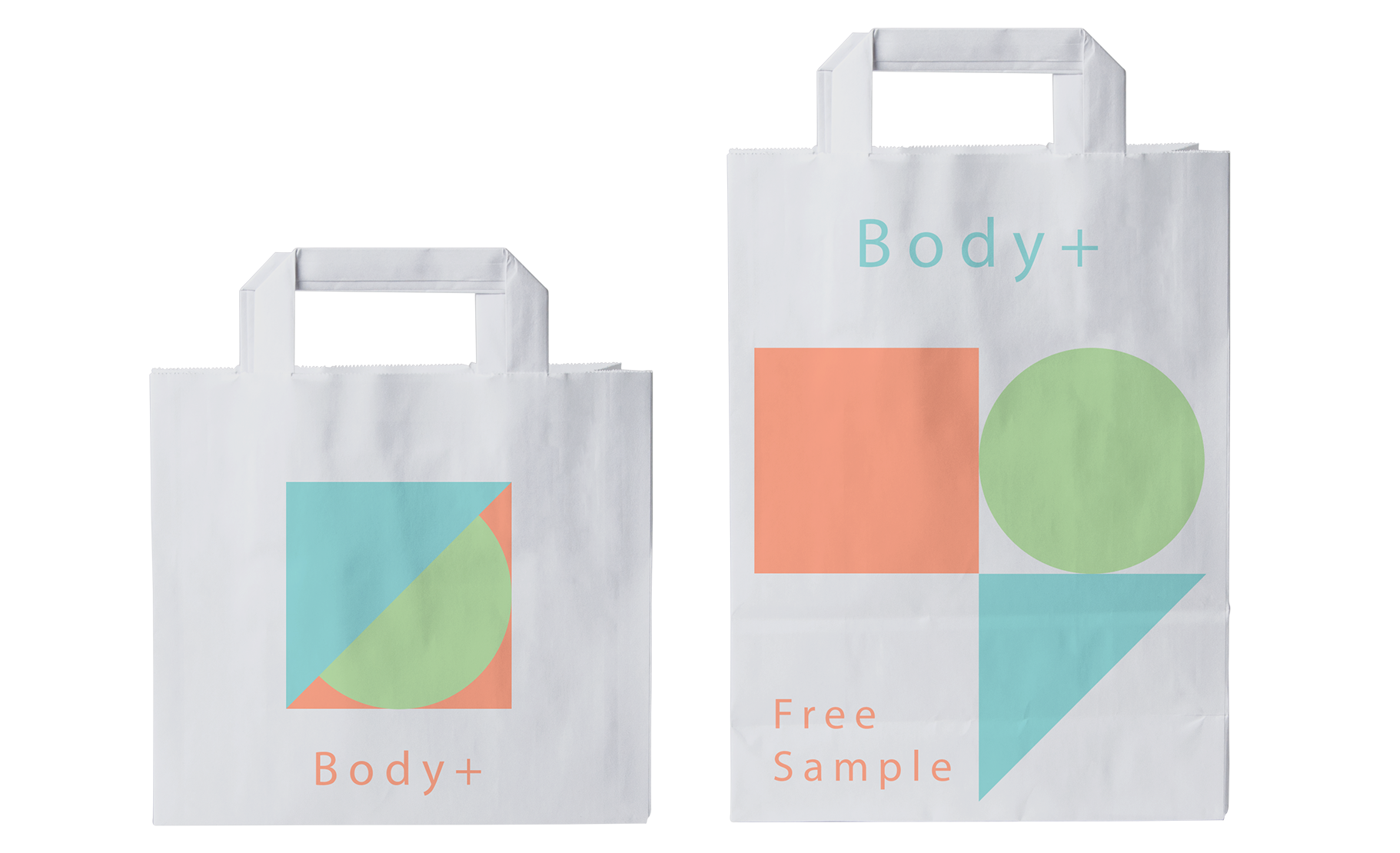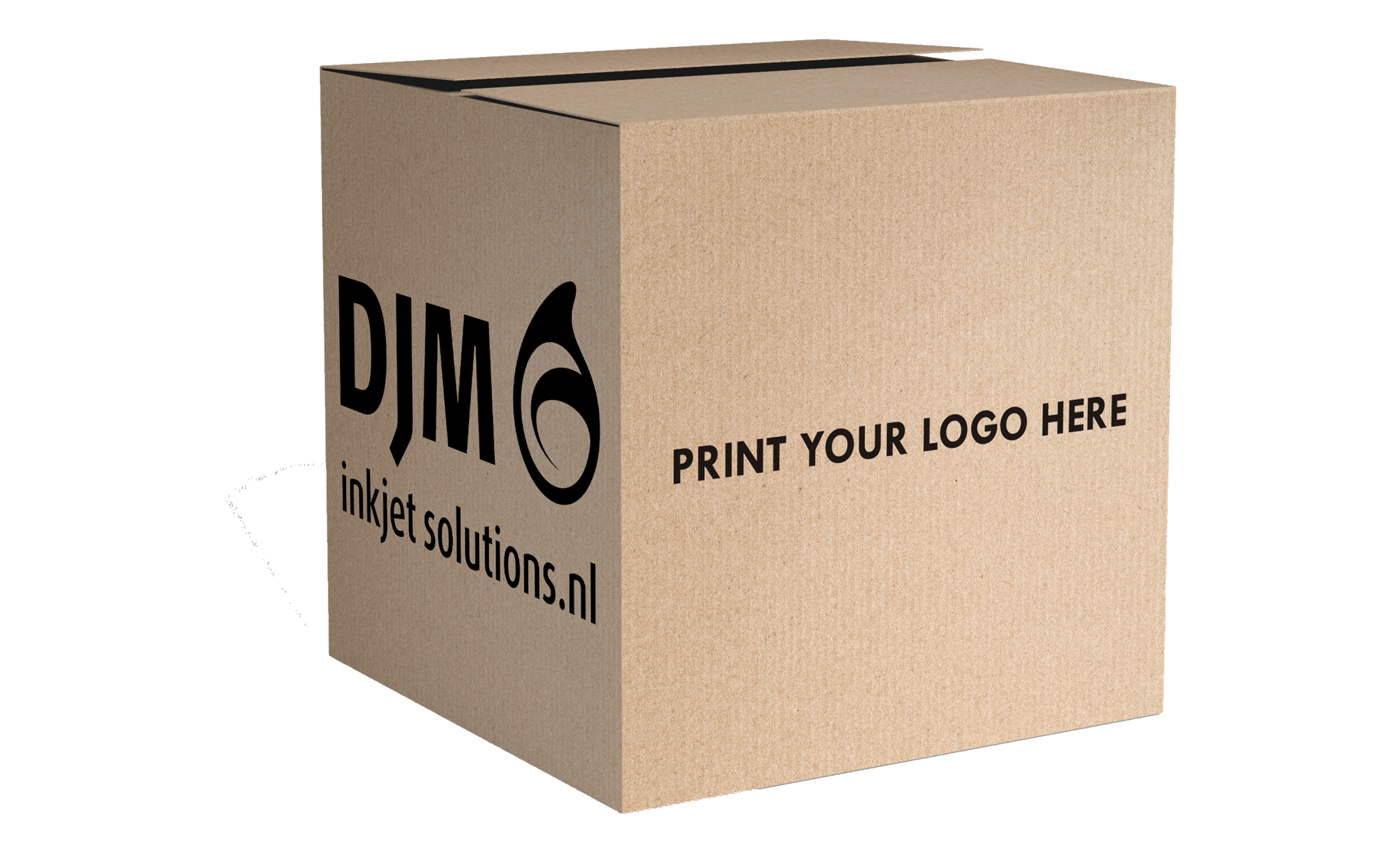 Looking for a compact full color inkjet printing solution?
Look no further, we can provide you with a tailor-made solution that exceeds your expectations!