Kameleon
As a print service provider you are always looking to streamline your workflow, to be able to realize a fast route to market for your clients. What about saving operating and training time with our easy to use inkjet print controller software?
Your workflow personalived
Kameleon is our latest flexible, adaptive and 'inkjet technology independent' controller software. With our real-time ripping philosophy, Kameleon controls and combines various inkjet printing technologies independent or multiple systems in harmony. It boasts an intuitive, icon driven and efficient user interface. The simple, clear and consistent qualities of Kameleon make the inkjet print management software easy to use and adopt. Leaving time for your operator staff to make a difference.
Easy to use, modular and on-the-fly
Controller Software must be a sustainable investment. Kameleon is the pride and joy of our software developers. They make sure the application is continually updated in keeping with current and future inkjet technologies. And because imagination comes in different formats, Kameleon helps you cater to specific client needs. Its hybrid qualities make it compatible with your front-end system for effortless processing of various data streams and formats.
Flexible data input
Kameleon supports a variety of data formats, like PDF, IJDPS, CSV, TIFF, BMP which gives you the flexibility to run jobs without time consuming preparation.
Modular approach
Kameleon inkjet print management software enables you to pick the right module to fit your print job.
Designer
Accurate and attractive print jobs are an absolute must. Kameleon's job-specific layout creator makes sure you can meet the demand. Choose from the extensive set of fonts and barcode library and easily import your data from a CSV file. Barcoding, addressing and labelling print jobs come out according to your made-to measure layout.
Read & Print
Data integrity is important to your client for gaining and keeping customer confidence. When a print job has to match a pre-printed job, the Read & Print module is the way to go. By scanning a barcode on the pre-printed document, the Kameleon software will print the matching document.
File Printing
No image hassle. Print a folder of image files in different extensions in one print job. Also works standalone.
Master Slave
Easy control of multiple printers? Master-Slave is an interface to set up multiple print heads and start your print application in just one touch. Easy does it.
Kodak interface
To run your existing Kodak system in harmony with our technology – print modules and Kameleon software – we developed a special Kodak interface. With this interface, customers can use both technologies in combination under controlled conditions.
Custom interfaces
We offer customized interface options for solution partners. This ensures that our inkjet print technology is optimally integrated for maximum performance and optimal ease of use.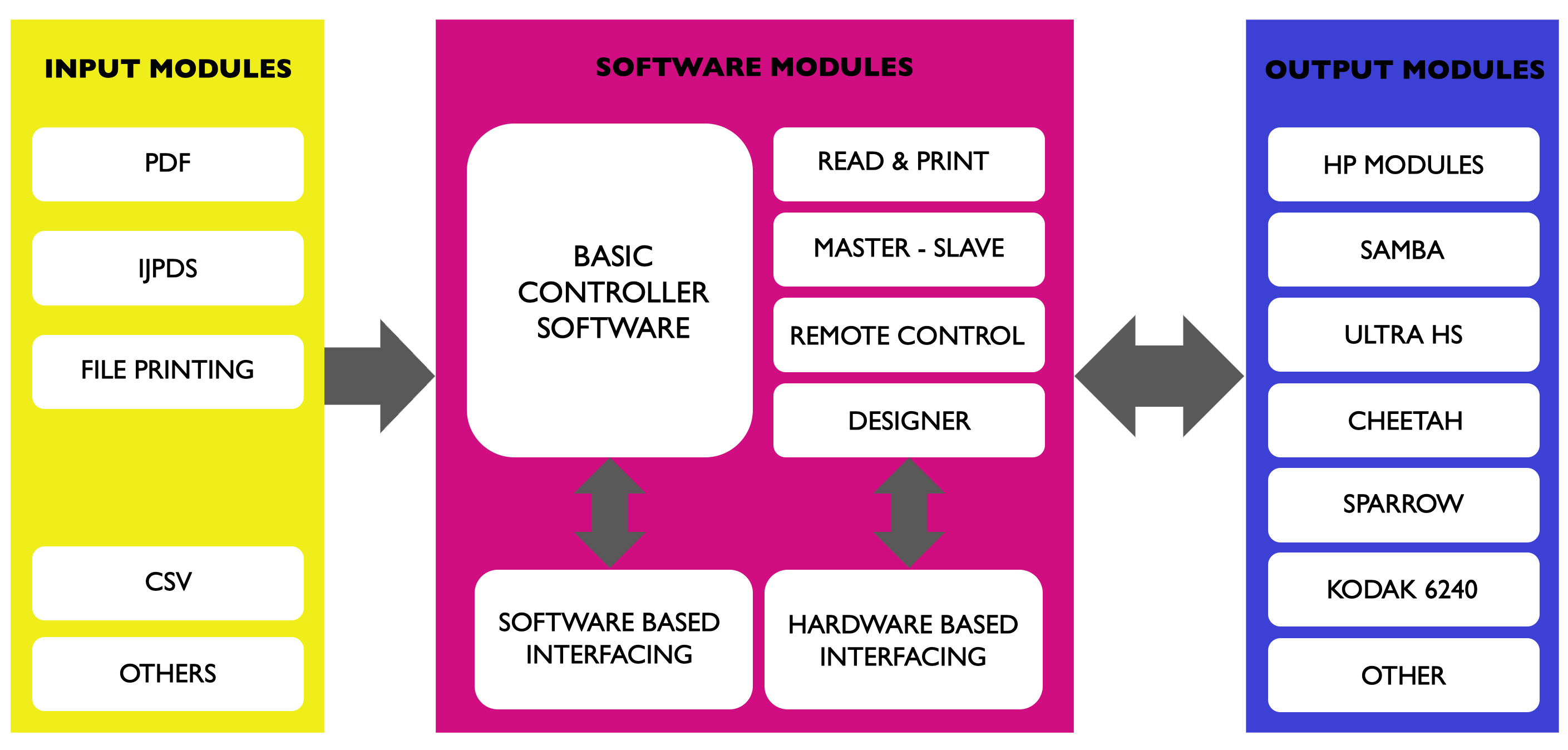 Gain print control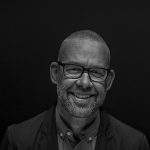 Kameleon Benefits
Hybrid
User-friendly
Inkjet technology independent
Time saving
Looking for the best fit to complement your digital print jobs?
Inkjet means digital freedom. DJM is sure to provide an inkjet solution to match both your companies and your clients' needs.