Cheetah
Looking for a reliable inkjet integration technology at the right price? Value for money?
The solid Cheetah Piezo inkjet print module is compatible with a wide variety of inks.
Your imagination personalived
DJM developed Cheetah, which uses the proven Fujifilm Dimatix Starfire printheads, based on the well-known drop on demand piezo inkjet solution. Printing at 400 or 600 dpi and able to reach print speeds up to 114 mtr/min, so the industry standard quality output is easily realised. Also the Cheetah is equipped with a unique recirculation technique, which automatically controls the recirculation of ink around the nozzle. So less cleaning is needed, which means low maintenance. The initial investment for the integration of the Cheetah piezo inkjet print module and subsequent print supply costs are very affordable.
High ink compatibility
Inks realize inspired ideas. DJM's Cheetah inkjet solution boasts a unique compatibility with a wide variety of jetting fluids distributed from an external ink supply. Fluid or treacly, Cheetah's nozzles are able to jet challenging inks. Therefore Water based, Soft Solvent and UV based inks are supported. Let DJM give you sound advice on the right inks to use for your print job. You can realize digital print jobs in many shapes and sizes due to its wide, scalable print range through staggered array print bar stitching.
Add ink to paper economically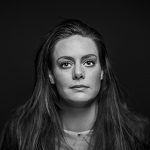 Cheetah benefits
Value for money
High ink compatibility
Low maintenance
Reliable
Looking for the best fit to complement your digital print jobs?
Inkjet means digital freedom. DJM is sure to provide an inkjet solution to match both your companies and your clients' needs.